CRM Analysis Program
The Most Complete CRM Program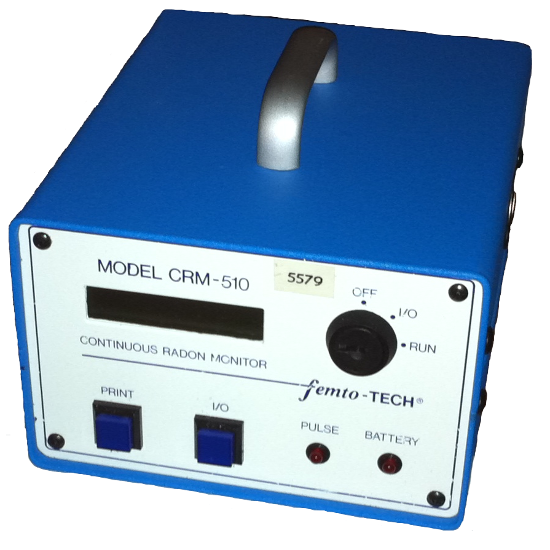 Air Chek, Inc., the world leader in activated charcoal radon test kits, also provides unmatched continuous radon monitor (CRM) services. Air Chek has teamed with another radon industry leader femto-Tech, Inc. to bring the best continuous monitor program to you. The CRM-510m is equipped with a modem and an internally saved toll free number for uploading the test data to our computers for report generation. At the conclusion of the test you simply plug the monitor into a live analog phone line to send the data. Within minutes, your report will be transmitted to your e-mail address or fax machine, which will save your time and effort for the rest of your business.
The CRM program also includes a free activated charcoal test kit to be used as a quality control check for every measurement you make. This allows us to keep a watchful eye on the monitors to ensure that they are functioning properly. Our trained experts have many years of experience, which is useful in helping you determine when weather influences or occupant activities may have jeopardized the validity of the tests.
This program lets you use the CRM technology without the time consuming and difficult process of validating the data and producing the reports. Since you aren't calculating the final result, your liability is lessened as well as reducing the number of required certifications for you.
The program is initiated by leasing the CRM-510m directly from femto-Tech at (937) 746-4427. Once you have contacted femto-Tech, call us at 800-247-2435 to set up the analysis services.
femto-TECH Website: https://www.femto-tech.com/